QlaimsTrak is made available as a part of Qlaims Insurance to intermediaries and their clients.
Free 24/7 access with Qlaims Insurance
QlaimsTrak is our secure, cloud-based claims tracking system that keeps you and your customers up to speed on their claims progress, 24/7.
App-savvy, time-poor customers expect more than being kept in the dark about the progress of their claim. QlaimsTrak offers them continuous updates, accessible at any time.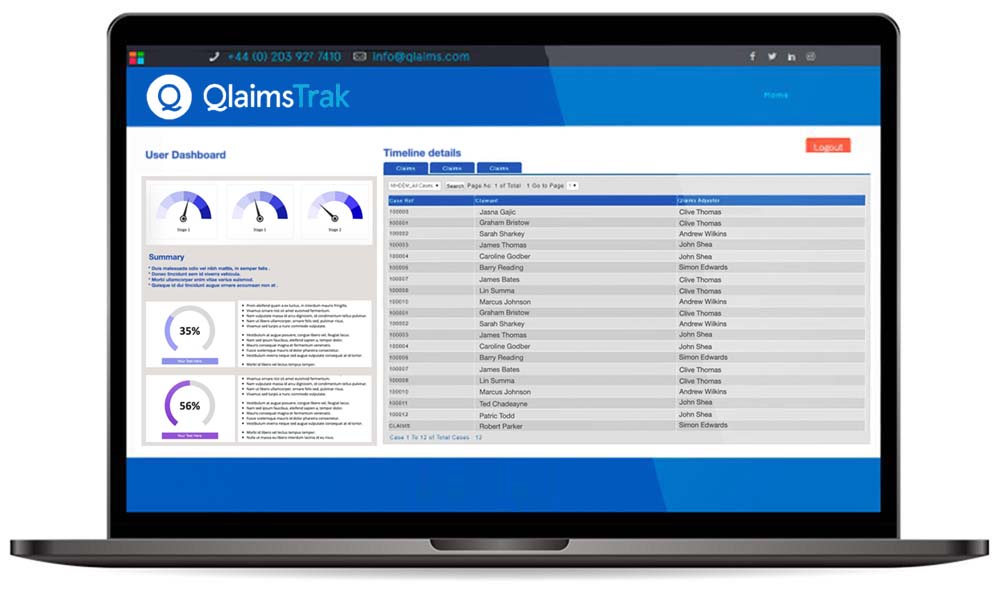 "The introduction of Qlaims Insurance and its support service for our Clients is an important part of the claims way forward for us."